It's 2008! And it's my birthday! (For another 39 minutes at least) Here, I feel generous today, have a baby picture...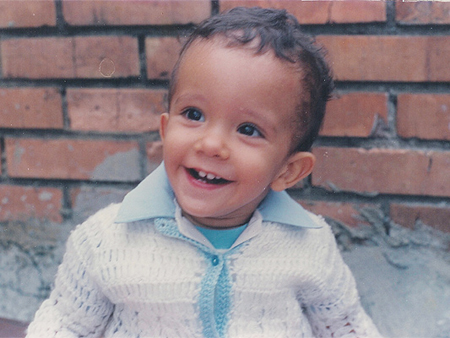 I should say that luckily, I grew into my giant balloon head. But with it, I lost the amazing power of moving objects with my mind. Dammit.
I had a pretty decent birthday, celebrated here in Uppsala with cake and
spumante
, my family and some family friends. (There was some even some cake left over than I'm gonna have for breakfast tomorrow... but that's our little secret.) My parents had to make the 4-hour drive back home so we had to be quick about it but it was nice and mellow and familial. And stressless, best of all. I got nice phone calls and messages as well, so thanks to you if you thought of me today. Hopefully, if it's not too much of a hassle, I will be able to gather a small group of people to go out and do something sometime this week, just to extend the celebration as much as possible.
Happy new 2008!